---
Andy & Jude welcome you to
Yeovale Kennels
---
Same great care
Situated in Lanjeth near St Austell, the business has been established for 40 years and Jude and Andy took over the business from Rosie and Paul in late 2016 they aim to continue offering the same high standard of care that Yeovale Kennels is known for. Find out more...
---
Same great facilities
The kennels are set within 3 acres of grounds which allow for several secure play paddocks for your dog to enjoy fun and off lead exercise in a secure environment. Find out more...
---
Extra Specialist care
Jude has over 25 years experience in the Veterinary profession and is also a qualified Canine Hydrotherapist. She is highly experienced in nutrition and all aspects of animal care. Find out more...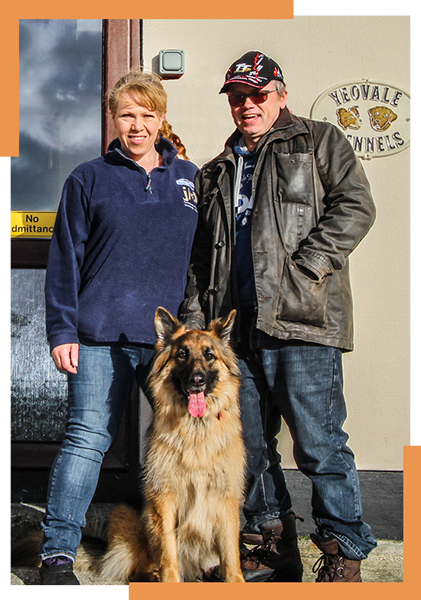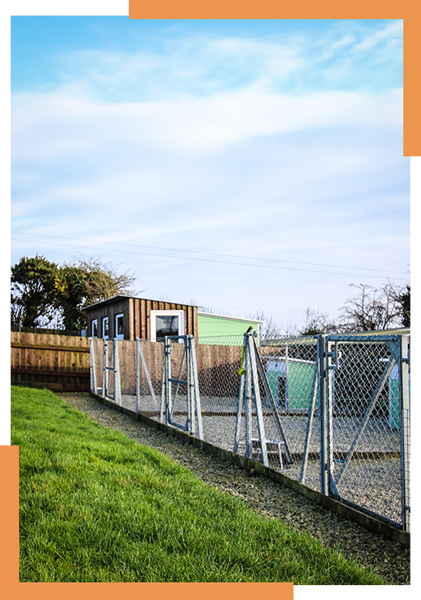 ---
Our great facilities at
Yeovale Kennels
---
The Kennels
The Kennel blocks are small, double glazed, and insulated for our guests. Cleaned regularly and well maintained, they are tiled throughout with separate comfortable sleeping area's and are individually heated. We can provide bedding and toys and even play music to help guests settle!. Find out more...
---
Catering for Your pet's dietary needs
We think it helps your pet settle if they are kept on the same pet food and treats so encourage your to bring in your own, but do also stock good quality diets if needed. We have a large food preparation area and fridge and freezer facilities. Find out more
---
Strict vaccination policy
To ensure the health and wellbeing of all the pets under our care we insist that the all dogs are fully vaccinated, including kennel cough, at least 14 days prior to your dog's stay with us. Find out more
Your dog's care and wellbeing

---
We realise people like to know where they are leaving their pets so we are more than happy for you to come and look around our kennels to put your mind at ease so you can leave your pet with us and feel happy they will be happy and well looked after.
Check out the gallery showing the facilities and just contact us with any questions, or drop in any time when we are open!